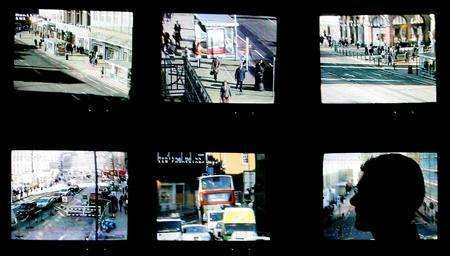 Xinhua.net reports
:
The U.S. Defense Department will close its TALON Reporting System next month that contains intelligence gathered about war protestors in the country, the department announced Tuesday.

The reporting system on threats to the Defense Department and domestic military installations will be closed on Sept. 17.
Why the delay?
The department's counterintelligence office, however, will maintain a record copy of the collected data in the system, and the assistant secretary of defense for homeland defense and America's security affairs will propose a system to streamline such threat reporting and better meet the department's needs, the Pentagon said in a statement.

After the reporting system is closed, the department's agencies will send information concerning force protection threats to the Federal Bureau of Investigation until a system can be established by the Pentagon, the statement said.

The Defense Department cannot legally collect information in the United States about potential threats to its installations, but it was revealed in late 2005 that the Pentagon had kept initial reports in the TALON database about peaceful protesters who posed no apparent threat, according to a CNN report.

The system is being shut down because it is infrequently used, the CNN report said.

Not because it's wrong, or illegal, or because Quakers and other anti-war groups pose no threat and it's a waste of limited resources. No. It's because "it is infrequently used," which really means that they have some other system up and running to spy on citizens.