A loose coalition of groups published a list of "pork barrel" projects in a House Appropriations bill.
But members of the House and Senate aren't about to let us stop them. When caught in the act, with the good, their hands in the cookie jar, politicians
always
promise change.
But then when the lights and cameras leave, and the crowds disperse, Congress toils tirelessly to make sure that oversight is the
last
option available to the people of the U.S.
To wit
:
Earmarks. They're still with us.

The "bridge to nowhere"? It's still happening, with federal funds, only more cleverly disguised.

And lobbyists. Their number has more than doubled in the years since Bush-Cheney came into power [Do you remember Mark Racicot?]:
They're like fleas.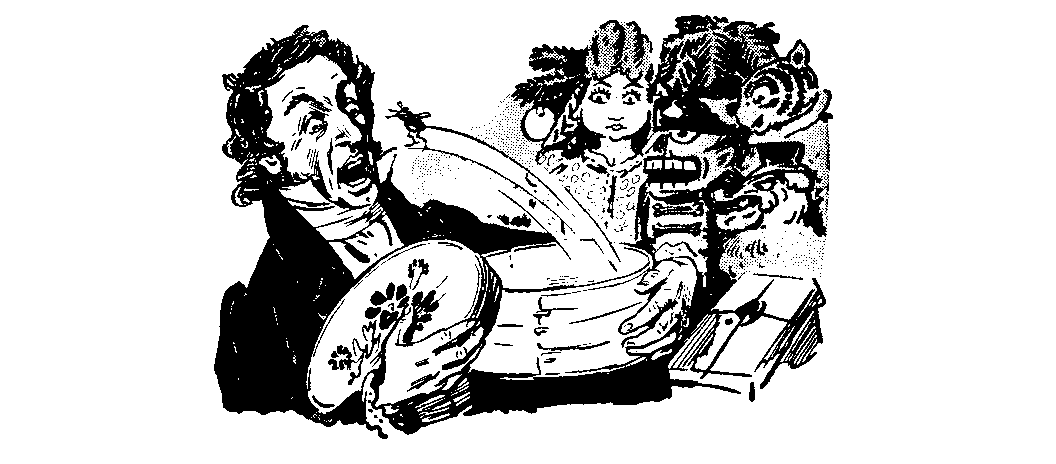 In USA TODAY:

When watchdog groups that monitor federal spending wanted more information on 1,800 "pork barrel" projects buried in a House appropriations bill, they listed them on the Internet and asked readers to dig deeper. Within days, details began pouring in.

The same thing happened when Porkbusters.org enlisted readers of its website to find out which senator had blocked legislation that would create an online database of federal grants and contracts. One by one, senators were eliminated until Ted Stevens, R-Alaska, and Robert Byrd, D-W.Va., were uncovered.

The two episodes illustrate the latest trend in government oversight: More light is being thrown on Congress, not just by the media and public interest groups, but in the "blogosphere" where Internet users meet.

"It's probably the biggest expansion of government oversight that we'll ever have," says Thomas Schatz of Citizens Against Government Waste, one of the groups pioneering the effort. "It will turn every American into a watchdog."

Producing results

Their involvement is getting action: House Majority Leader John Boehner, R-Ohio, has promised a vote this week on a rules change that would ensure the sponsors of individual projects are identified. And Republicans in the House and Senate say they will approve the national database this year.

The amateur investigators are people such as Jamie Peppard, an accountant from Long Island, N.Y., and serial blogger who writes under the name "Mrs. Panstreppon." She researched groups such as the Congressional Glaucoma Caucus Foundation, which stands to receive nearly $1.2 million to screen patients in New York, Texas and the Virgin Islands. She unearthed tax forms showing the foundation pays several six-figure salaries.

They're people like Mario Delgado, the publisher of Porkopolis, a Cincinnati-based blog that determined Ohio stands to gain nearly $34 million from 135 projects in the pending House appropriations bill that funds health, education and labor programs.

And they're people nationwide who called their senators to ask if they were blocking action on the database — an obscure bill that has become controversial because of senators' anonymous objections. Senate Majority Leader Bill Frist, R-Tenn., credited the passion of the "blogosphere" for winning Senate passage last week.

"There are citizens in every community who either take this as their responsibility or as their joy — or maybe a little bit of both," says Zephyr Teachout, national director of the Sunlight Foundation, which seeks greater transparency in government. "Reporters and good-government groups can't do it on their own. There's a real need."

Advances in technology and communication now make it easier for average citizens to be researchers, reporters and muckrakers.

The model for many watchdog groups is the Center for Responsive Politics, whose website, opensecrets.org, puts information about lobbying and campaign finance into accessible formats for Internet users. "Citizens have been doing some really good work on their own," says Ellen Miller, who left the center to take charge of the Sunlight Foundation.

Citizens got involved last year when blogger Josh Marshall, publisher of TPM Muckraker, urged readers to find out which House Republicans voted in closed caucus to let indicted lawmakers keep their leadership posts. After a public outcry, Republicans reversed the vote. As a result, Texas' Tom DeLay had to step down as majority leader last year after being indicted on campaign finance charges.

Targeting 'earmarks'

Such citizen involvement peaked again this summer when watchdog groups ranging from the conservative Citizens Against Government Waste to the more liberal Sunlight Foundation sought to shed new light on congressional "earmarks," the individual projects lawmakers insert into spending bills.

Nearly 10,000 projects costing $29 billion were funded in the current fiscal year. It was another project, however — the so-called bridge to nowhere in Alaska, originally included in last year's highway bill for $223 million — that made the issue politically volatile.

"The bridge to nowhere certainly got some traction," says Sen. Lincoln Chafee, R-R.I., who supported it as part of the highway bill. His challenger in next week's primary, Steve Laffey, opposes all earmarks.

When word filtered out last month that a senator was refusing to let the database bill come to a vote, Porkbusters urged its online faithful to find out who it was. Nearly every senator denied involvement. Ultimately, Stevens and Byrd acknowledged objections.

Around the same time, a loose coalition of groups published a complete list of earmarks in the House version of Congress' biggest spending bill, each adding unique technological tools. Porkbusters breaks them down by state and keyword. Sunlight uses Google Maps to show where each project is located.

Bloggers such as Jamie Peppard took it from there. She dug into groups such as the glaucoma foundation, discovering that it paid $340,000 to its CEO and more than $100,000 each to a consultant and part-time treasurer.

"I'm an ordinary citizen who does not have to answer to shareholders or anyone else," Peppard says. "I also have the luxury of spending as much time on a particular project as I want to."

Government watchdogs say the new effort to reach and empower average citizens is a two-way street: It provides Americans with needed information and enables them to give some back.

"Maybe it really will be an empowering tool — the Internet leveling the playing field," says Gary Bass, executive director of OMB Watch, which seeks greater government accountability and citizen participation. "If that's true, this is very, very exciting."

First, last and always, the problem is the people who are in politics, and what they're in it for. [See Marc Racicot, again. With his nest now feathered, I would not be surprised to see Racicot emerge as a contender (and get the nomination) at the top of the Republican ticket in 2008.]

It's not enough for the blogosphere class to expose corruption and waste. Smart, honest and articulate people need to enter politics. We have to begin a national debate on values, both personally and collectively as a nation. We need to reevaluate how we reward work, and qualities we admire, and redefine success in a world that is collapsing under corporate greed and capitalist excess.

For a government controlled by people who profess that God and Jesus Christ looks upon them with special favor, their relationship with honesty and integrity could use some work.


The Republican Army of Christ - politicks irritans, n. latin; common name: flea, or louse, aka lobbyists. Any of numerous small, flat-bodied, wingless biting insects of the order Siphonaptera, with blood-sucking mouthparts. Politicks irritans are semi-parasitic, and prey on warm-blooded animals, primarily humans.
Technorati Tags: Technorati Tag, Technorati Tags, tags, categories, earmarks, Bill Frist, John Boehner, Lincoln Chaffee, Robert Byrd, blogosphere, pork barrel, Marc Racicot, Ted Stevens, The Constant American, Constant American