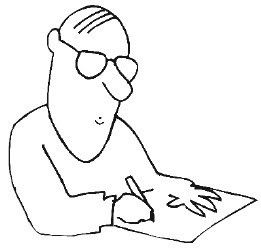 Dear Maeven,

I am 16 years old and after I graduate (high school and college), I want to be writer.

My English teacher entered a short story I wrote in a nationwide writing competition, with a first place prize of a $10,000 scholarship and a meeting over lunch with only my most favorite author. My best friend since first grade (she also wants to be a writer and we dream about going to New York and being roomates) goes to a different high school. Her English teacher entered one of her short stories in the same contest.

I won. My best friend came in second place ($500 and a Montblanc pen).

The prizes will be awarded at a formal ceremony in our state capitol next month. In the meantime, the chairman of the organization that sponsored the competition returned my story along with a certificate (suitable for framing). Only, the story that won, the story that was returned to me, my story, had been rewritten.
I talked to my teacher about it, and she said she "polished" it. (She did more than "polish" it; she cut out one of the characters and changed the ending.) I got really upset and my teacher said that I had better get used to "the editing process" if I wanted to have a career in writing. She also said that she was sure that the other stories in the competition had been "polished" by the students' teachers: "That's how it's been done, 'time in memoriam'."

I know that's not true. After I talked to my teacher, I went to my best friend's house and read the copy that the prize committee returned to her. It was the same as when I first read it, before she turned it in at school. Her teacher didn't "polish" it.

Maeven, what should I do?

Signed,

Ivana Caypid


What would you counsel? What do you think evangelical Christians who vote for Republicans would counsel?

Is it comparable to this, "Phone-sex line wrong number sets off campaign flap"?:


The real story:

Both major-party candidates for a congressional seat are decrying an ad sponsored by a national Republican committee that accuses the Democrat of billing taxpayers for a call to a phone-sex line.

The ad, which began airing Friday, shows Michael Arcuri leering at the silhouette of a dancing woman who says, "Hi, sexy. You've reached the live, one-on-one fantasy line."

Arcuri's campaign said an associate mistakenly dialed an 800-number sex line two years ago from Arcuri's New York City hotel room, and released records supporting the claim.

The number shares the same last seven digits with the number for the state Department of Criminal Justice Services, which was dialed the minute after the first call was made.

Arcuri, the district attorney in Oneida County, said the ad was "clearly libelous" and threatened to file a lawsuit. His GOP opponent, state Sen. Ray Meier, described it as "way over the line."

At least seven TV stations in Syracuse, Utica and Binghamton refused to run the ad, Arcuri said.

The ad's sponsor, the National Republican Congressional Committee, stood by the 30-second message.

Spokesman Ed Patru insisted it was "totally true" and said Meier was not consulted.

The two candidates, who say they are friends, are running to fill the seat left open by the retirement of Republican Rep. Sherwood Boehlert.

Political analysts have said the race is among the nation's most competitive.

Arcuri said he had "never seen such an unfair commercial. I have a 12-year-old daughter. She's going to have to go to school and hear other kids talk about this."

Robert Thompson, professor of TV and popular culture at Syracuse University, called the ad "an egregiously stupid accusation."

I think there is only one solution for the party that claims the moral and ethical high ground and that caters to the evangelical Christian Right: Ray Meier, the Republican candidate, should withdraw from the race. Losing your candidate in the race seems a fitting penalty to me. It might even drive the scurrilous dogs who are behind these dirty politics out of business.

If Meier has any integrity at all, he'll realize that a grave injury has been done not only to the man he calls his friend (the Democratic candidate whom he is running against), but also the democratic process in America. By not dropping out, and should Meier win, he will have benefitted by the slanderous, defamatory ads.

There will be other campaigns and future elections. Meier will have earned the respect of the voters for taking a stand against the kind of politics that has caused Americans to have given up on their government and democracy. I might even vote for a Republican who showed this kind of integrity. It could happen.

Filed under: election 2006, elections, New York, Sherwood Boehlert, U.S. Congress, Dear Maeven, evangelical Christians, dirty politics, Michael Arcuri, Ed Patru, Ray Meier, Republicans, The Constant American, Constant American, Technorati Tag, Technorati Tags, tags, categories