Map of America's Billionaires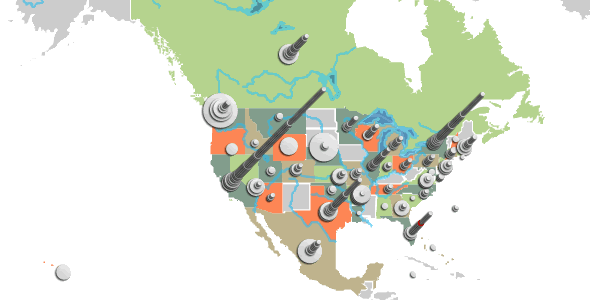 Diameter of disc reflects size of fortune. In BILLIONS
.
Jay Leno isn't a
billionaire
, but let's see what a uber-
millionaire
does with discretionary funds: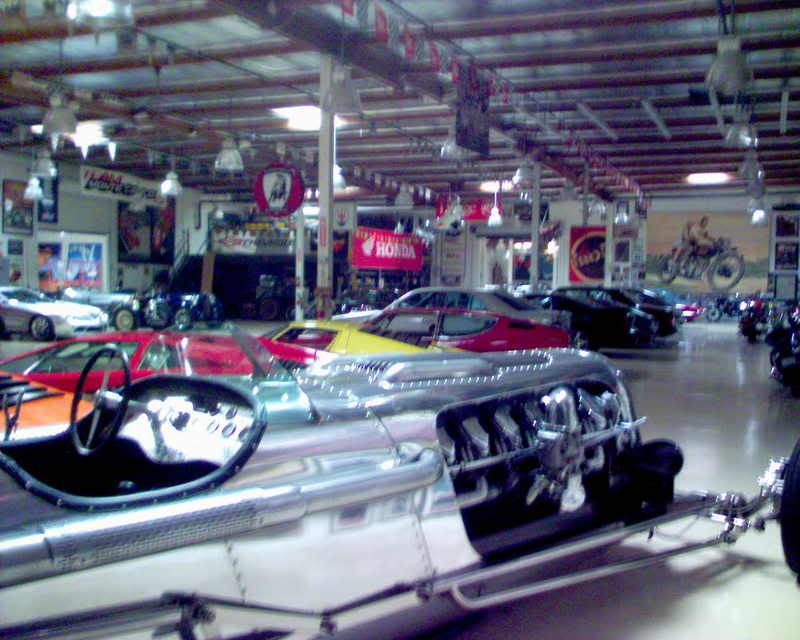 Jay Leno has over 300 cars garaged at his home in Beverly Hills.

Paris Hilton. Net worth: (not including inheritance) $6.5 million for 2005.
Paris Hilton's $12 million home. She is raking in the bucks as brand spokesman, reality TV fixture, B-list movie starlet and bestselling author. She puts out her own brand of perfume and jewelry, and at night she gets paid to show her face at au-courant clubs (up to $300,000 per appearance). For Mother's Day this year, Paris "spent three or four hours shopping to put together this wonderful collection of things for her mom (a gift bag containing nearly $10,000 worth of Christian Dior shoes, sunglasses, handbags and perfume)," according to her spokesman, but the delivery person set the package down outside the home's gate to ring the intercom and a passenger in a passing car snatched the gifts.

Uh huh.

But Jay's and Paris' fortunes are chump change when compared to these billionaires' "mad money":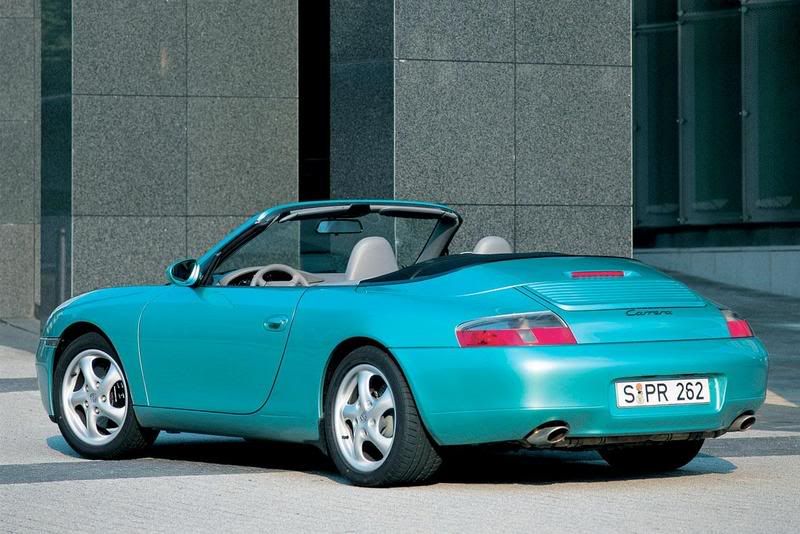 Bill Gates. Net worth: $50 billion
Bill Gates drives this, a 1999 Porsche 911 Convertible. His other favorite Porsche:

.... is a rare (1 of 230) 1988 Porsche 959 Coupe. Due to the 959's questionable emissions and unknown crash ratings, it took a federal law signed by President Clinton for Bill Gates to legally drive his 959 on American roads. Rumor has it that Bill Gates and Paul Allen employed Microsoft engineers to write a computer program that could simulate the 959's crashworthiness, which helped in the bill's passage.

The simulation didn't do anything to clean up the 959's emissions.



Oh, this is the house that Microsoft built. It is built into a hillside on the edge of Lake Washington, near Seattle. The 66,000-square-foot compound includes a 60-foot-long swimming pool with an underwater music system, a domed library with two "secret" bookcase doors and a 1,000-square-foot dining room. The family quarters, however, are said to be modest. The estate includes 11 surrounding properties that Gates bought, which goes some way toward explaining his local taxes. The properties are valued at nearly $140 million, and this year's bill came to $1.1 million, according to the King County Journal.



Paul Allen. Net worth (2005): $22 billion
When not sitting at the captain's chair of his 413-foot yacht, Octopus, (with a recording studio and a glass-bottomed lounge), Allen can be found cruising the autobahn in his 1988 Porsche 959 Coupe. Originally, Allen planned to drive his Porsche on American soil, but stringent emissions standards and crash-test ratings kept his and Bill Gates' 959s impounded in customs. Frustrated, Allen gave up and decided to ship his 959 back to Europe, where he enjoys driving it today. When he is in Seattle, Allen has a 1988 Mazda B-Series Pickup that he uses to get around.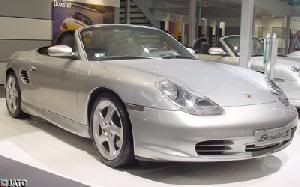 Michael Dell. Net worth: $17.1 billion
In addition to his 2004 Porsche Boxster. Dell enjoys the comfort and security of his 2005 Hummer H2 SUV.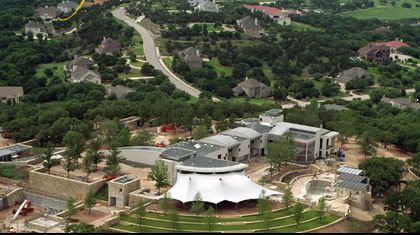 Dell's 33,000-square-foot mansion is perched on a hilltop. Though he reportedly spent tens of millions of dollars building the estate, in the late 1990s he wrangled with local assessors over its value, which was finally pegged at $12 million.
Lawrence Ellison. Net worth: $16 billion
Ellison drives a 4-door sedan, the Bentley Flying Spur. He has a penchant for adventure, be it in his jet or his America's Cup racing yacht, the Sayonara.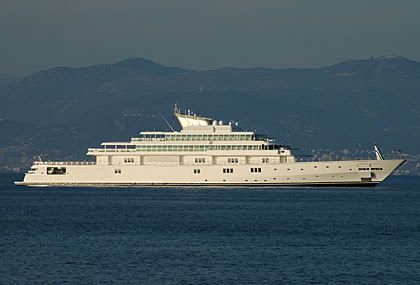 Another of Ellison's vehicles is the Rising Sun. At 453 feet, it has a basketball court and two upper decks made entirely of glass.

Ellison annoys the neighbors by flying his private jet (an Italian Marchetti) after 11 p.m. (the US government stopped him buying a Russian MiG fighter).

Photo by Bart NagelEach time he violates the curfew by landing his private jet after midnight (more than nine times since 1998), he's charged a fine of a few thousand dollars. He is suing the city to recoup the cost of the fines. Ellison, married and divorced four times, says of his employees, "We are trying to automate the work done by human beings as much as possible," he says. "People are expensive and error prone." Larry Ellison's desire to outdo Microsoft's Bill Gates has been one of the longest running soap operas in IT. "I never said I wanted to be richer than Bill Gates, but I dream about it every night."





Alice Walton. Net worth: $15.7 billion. Alice Walton lives in Texas on her ranch:

Her history with vehicles is bumpy. According to the Springdale, Ark. police department, on April 4, 1989, Alice Walton struck a 50-year-old woman who walked into the path of her 1987 Porsche. No citations were issued to Walton, though the woman later died from her injuries. Also, about nine years later in Springdale, Walton was cited and later fined $925 for driving while intoxicated after she lost control of her 1997 Toyota 4-Runner and slammed it into a gas meter. Walton now has a 2006 Ford F-150 King Ranch, which provides her with an ideal blend of luxury and towing capacity.
Billionaire's Club - "Mine is Bigger Than Yours":
Sheldon Adelson, #14 on Forbes' 400 list of World's Richest People. Net worth: $16.1 billion:
Adelson hit the jackpot in December 2004 public offering of Las Vegas Sands; company's stock surged 61% on first day of trading. Owner of Venetian casino in Las Vegas also entrenched in Asian gambling mecca Macau: $265 million Sands Macau casino opened in 2004, entire investment recouped in first year. Ramping up construction on Cotai Strip: $6 billion project will placing 7 hotel-casinos between Macau's 2 islands, Taipa and Coloane, and become epicenter of Chinese convention universe. In Vegas, building the Palazzo, $1.8 billion casino, next to Venetian. Broadway enthusiast studied voice in teens, plans to bring The Phantom of the Opera to Vegas later this year. Made first fortune in trade shows, selling Comdex to Softbank for $862 million 1995.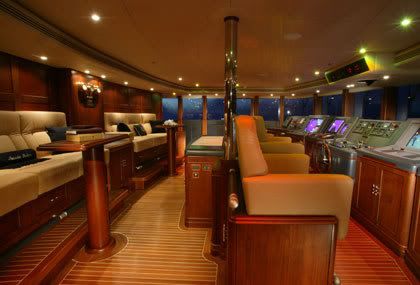 Wayne Huizenga, #365 on Forbes' 400 list of the World's Richest People. Net worth: $2.1 billion:
Bought used garbage truck in 1962 after dropping out of college, transformed small trash hauling operation into waste management behemoth WMX. Bought 19-store video rental chain Blockbuster 1987; expanded, sold to Viacom for $8.4 billion 7 years later. Owns big stake Auto-Nation, pro football's Miami Dolphins.
Sumner Redstone. Net Worth: $8.8 billion:
The head of Viacom reportedly spent about $15 million on his Beverly Hills spread in the exclusive Beverly Park soon after marrying his second wife. Built in 1997, Redstone's house measures about 15,000 square feet and includes three bedrooms, a gym, a billiards room, a screening room, an outdoor pool and tennis courts.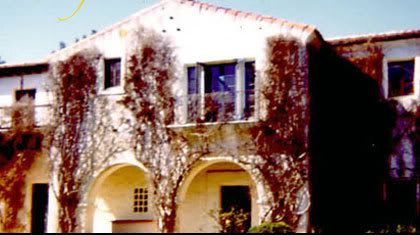 Steve Jobs. Net worth: $3 billion. Steve Jobs owns this 17,000-square-foot mansion built in 1926. Jobs wants to demolish the the house that he bought in 1983 and build a smaller house on a different part of the six-acre lot. Preservationists have objected to the destruction of the home, which was designed by Santa Barbara architect George Washington Smith. The Woodside town council has made Jobs a deal; He has a year to find someone who is willing to cart the mansion away. If he can't find a taker, he gets to tear it down.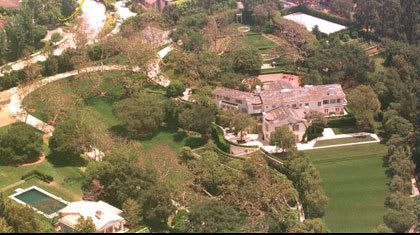 David Geffen. Net Worth: $4.4 billion Geffen paid $47.5 million for the 100-room mansion, which set a record - 15 years ago. The home, owned by late studio head Jack Warner, included a trove of art and antiques, Geffen explained. It has its own three-hole golf course. Geffen's real estate holdings also include a Malibu beach home.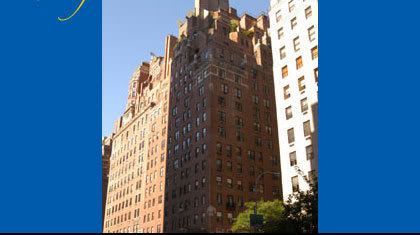 David Koch. Net Worth: $4 billion Last year, Koch was said to have bid $17 million for the 18-room duplex in 740 Park Ave., one of the most exclusive buildings in Manhattan. The 17-story building is also home to George David, head of United Technologies, who paid $25 million for his place last year, and financier Stephen Schwarzman, who bought part of John D. Rockefeller's old apartment. Little is ever written in these blogs about the Koch brothers, a powerful force behind the conservative movement in the U.S. We should do that soon.




In the Top Ten Earners in the Music Industry LAST YEAR...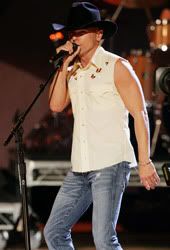 Kenny Chesney. Net worth for 2005: $110 million. Married to Renee Zellwegger for 3 1/2 minutes.
50 Cent. Net worth for 2005: $79 million.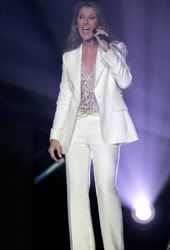 Celine Dion. Net worth for 2005: $81 million. No gas expenses, either - she made it all performing in Las Vegas.

Technorati Tags: Technorati Tag, Technorati Tags, tags, categories, Viacom, Koch brothers, George David, Stephen Schwarzman, 50 Cent, Wayne Huizenga, David Koch, David Geffen, Sumner Redstone, Sheldon Adelson, Steve Jobs, Michael Dell, Clinton, Microsoft, Paul Allen, Paris Hilton, Jay Leno, Kenny Chesny, Celine Dion, Alice Walton, Bill+Gates, billionaires, Larry Ellison, reasons not to vote for Republicans, Republicans, tax cut, $70 billion, Bush, The Constant American, Constant American