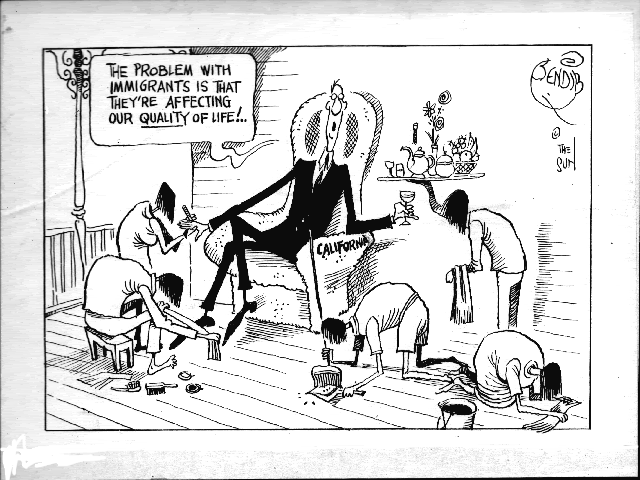 One of the problems facing America is a shortage of nurses. We don't have enough of them and as the Boomers age and retire, we're going to need even more of them. Why the shortage? There aren't enough nursing schools in the U.S. to teach all who want to become nurses. Why aren't there enough nursing schools? Because there aren't enough nursing professors. And why aren't there enough nursing professors? Because we don't pay them enough - they can get paid more to nurse than to teach:
There are now many more Americans seeking to be nurses than places to educate them. In 2005, American nursing schools rejected almost 150,000 applications from qualified people, according to the National League for Nursing, a nonprofit group that counts more than 1,100 nursing schools among its members.

One of the most important factors limiting the number of students was a lack of faculty to teach them, nursing organizations say. Professors of nursing earn less than practicing nurses, damping demand for teaching positions.

Currently, 12,000 to 14,000 foreign nurses immigrate each year to the U.S. on visas that entitle them to bring their immediate family members. In recent years, there had been enough visas for foreign nurses from most countries, but a bottleneck developed in 2005, after immigration authorities made a big push to clear a backlog of employment visa applications. That year, Congress set aside 50,000 additional visas for nurses and their families. But those visas will likely have all been used up by early next year, State Department officials said.

Instead of providing appropriations for more nursing programs for training more Americans in the U.S., Republican Senator Sam Brownback sponsored a little-noticed provision in the Immigration Bill that the Senate is expected to pass this week. It would remove the limit on the number of nurses who can immigrate from other countries. The U.S. would be outsourcing the education of nurses needed to practice in the U.S.

The U.S. is facing the same problem in other fields as well, most notably in engineering. This is the wave of the future in America for ALL occupations; luring workers from other nations with higher pay than they can get in their own countries. Not only does this force Americans out of work, but it drives down Americans' wages across the board.

It also creates crises for the nations that are losing their trained workers to the U.S. In Manila, the exodus of medical workers to the U.S. over the past twenty years has left their local health care system on the verge of collapse:

...it could have an impact on the Philippines and India, which are already sending thousands of nurses to the United States a year.

Removing the immigration cap, they said, would particularly hit the Philippines, which sends more nurses to the United States than any other country, at least several thousand a year. Health care has deteriorated there in recent years as tens of thousands of nurses have moved abroad. Thousands of ill-paid doctors have even abandoned their profession to become migrant-ready nurses themselves, Filipino researchers say.

"The Filipino people will suffer because the U.S. will get all our trained nurses," said George Cordero, president of the Philippine Nurse Association. "But what can we do?"

The American Nurses Association, a professional trade association that represents 155,000 registered nurses, opposes the measure. The group said it was concerned the provision would lead to a flood of nurse immigrants and would damage both the domestic work force and the home countries of the immigrants.
....
Holly Burkhalter, with Physicians for Human Rights, an advocacy group, said the nurse proposal could undermine the United States' multibillion-dollar effort to combat AIDS and malaria by potentially worsening the shortage of health workers in poor countries. "We're pouring water in a bucket with a hole in it, and we drilled the hole," she said.
....
The exodus of nurses from poor to rich countries has strained health systems in the developing world, which are already facing severe shortages of their own. Many African countries have begun to demand compensation for the training and loss of nurses and doctors who move away.

The Senate provision, which would remain in force until 2014, contains no such compensation, and has not stirred serious opposition in Congress. Because it is not part of the House immigration bill, a committee from both houses would have to decide whether to include the provision on nurses if the full Congress approves the legislation.
....
Public health experts in poor countries, told about the proposal in recent days, reacted with dismay and outrage, coupled with doubts that their nurses would resist the magnetic pull of the United States, which sits at the pinnacle of the global labor market for nurses.

A nurse in the Philippines would earn a starting salary of less than $2,000 a year compared with at least $36,000 a year in the United States, said Dr. Jaime Galvez Tan, a medical professor at the University of the Philippines who led the country's National Institutes of Health.

He said the flight of nurses had had a corrosive effect on health care. Most Filipinos died without medical attention in 2003, just as they had three decades earlier.

Based on surveys, Dr. Galvez Tan estimates that 80 percent of the country's government doctors have become nurses or are enrolled in nursing programs, hoping for an American green card. "I plead for justice," he said in a telephone interview. "There has to be give and take, not just take, take, take by the United States."

Newt Gingrich introduced the idea of Americans becoming the Investor class of the world (sitting on your ass, living off the labor and sweat of those actually doing the work), but what exactly does he and the Republican party mean for working class Americans to do? With higher education either non-existent inside of the U.S. or unaffordable for all but the richest Americans, how are the poor and the middle-class native born Americans to earn a living?

Technorati Tags: Technorati Tag, Technorati Tags, tags, categories, engineering, malaria, Baby+Boomers, nursing, immigration bill, hospitals, AIDS, Africa, investor class, developing nations, education, health, poor, reasons not to vote for Republicans, middle class, Phillipines, Newt Gingrich, Sam Brownback, immigration bill, Bush, The Constant American, Constant American